I guess I should say, our new to us, house. These are not great pictures. I took them about 2 wks. ago, right after we moved in. This is the outside from the road.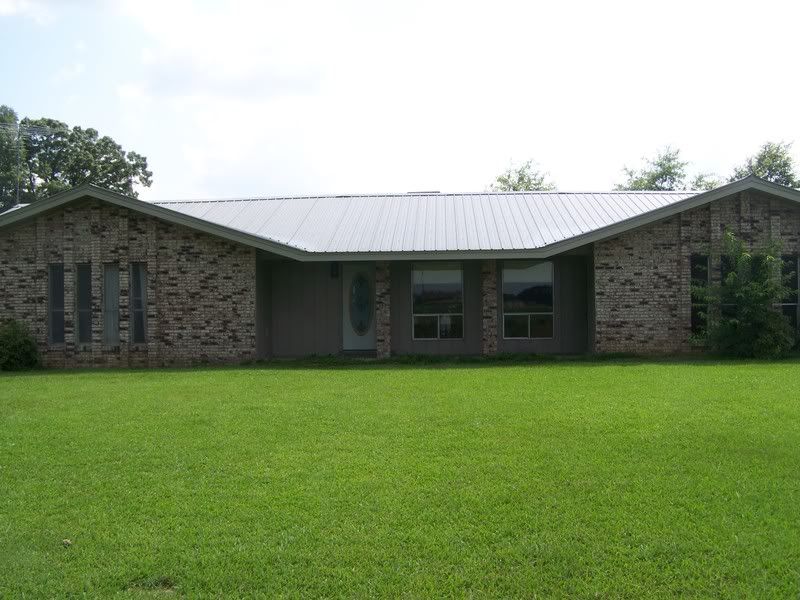 This is the front door that will be red in the very near future. That gothic looking light fixture needs to go, also.
This is a real plus to this house. The back porch spans the whole back of the house, almost. It is huge and my little measly patio furniture will not be nearly enough!!!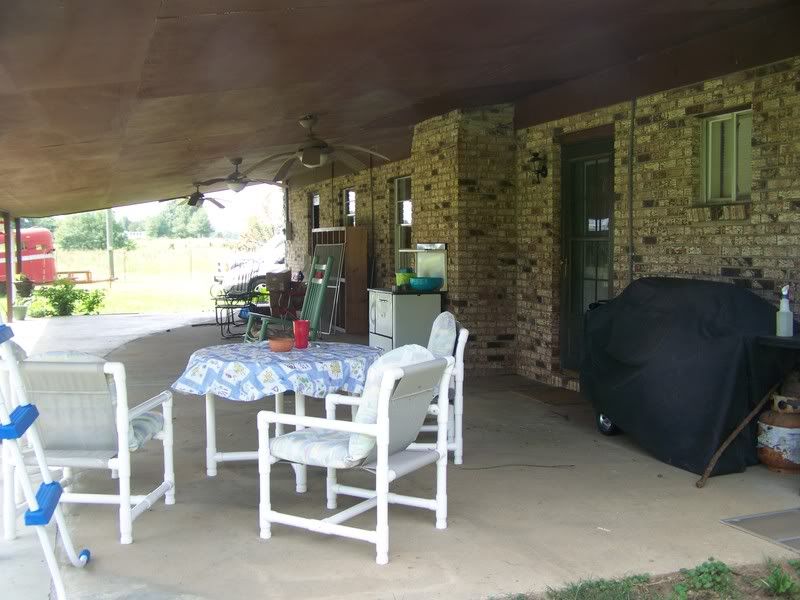 Here it is from the back yard. I don't know how we are going to get that rust off the chimney but we will.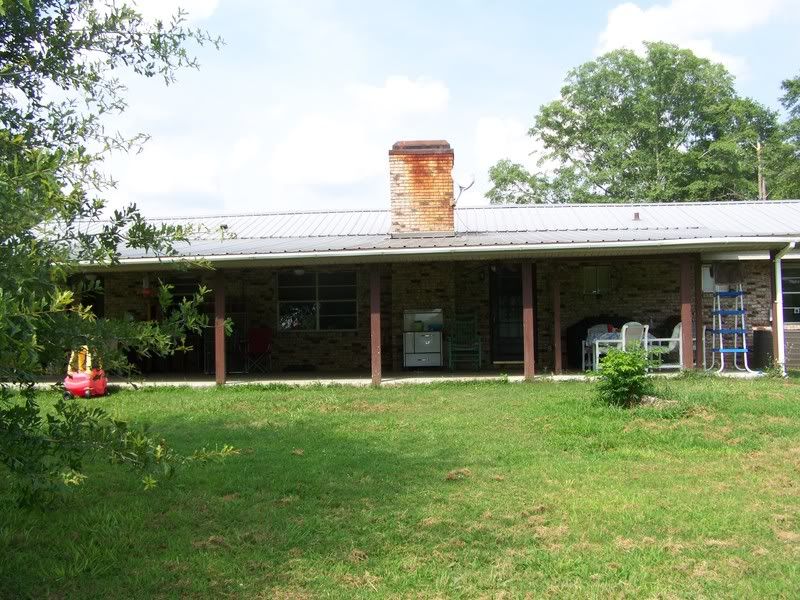 This is the view we see from that wonderful back porch.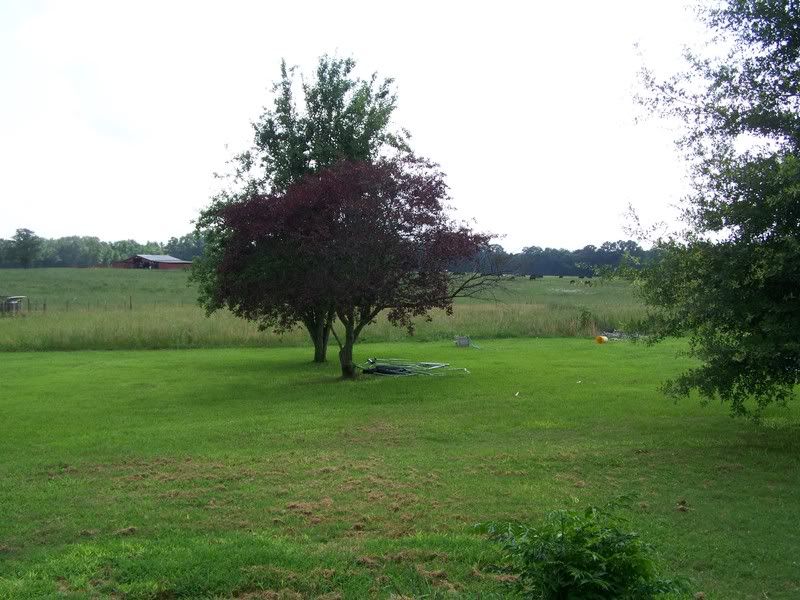 Here is the barn. It's not a huge asset to me but my daughters who have 3 horses love it!!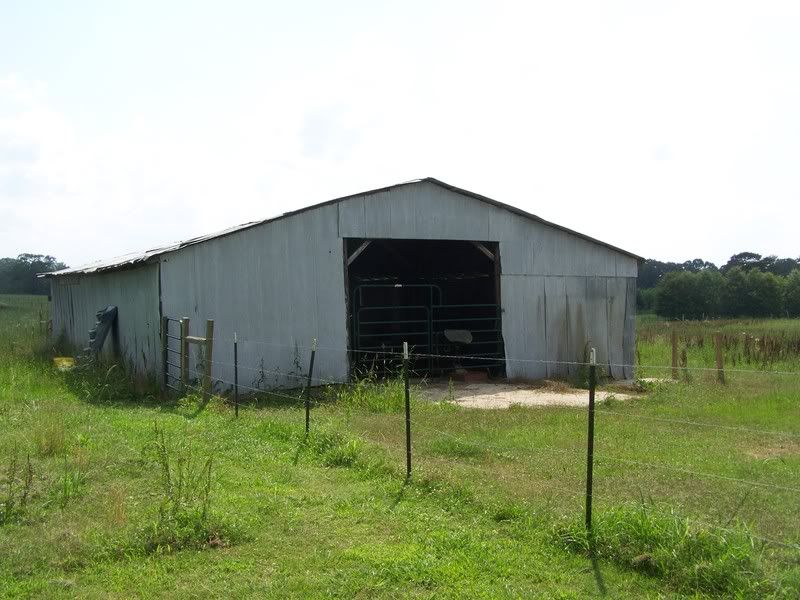 Then there is the very nice size dining room. I am not crazy about this blue color on the walls but my oldest daughter likes it up next to my
yellowish hutch
.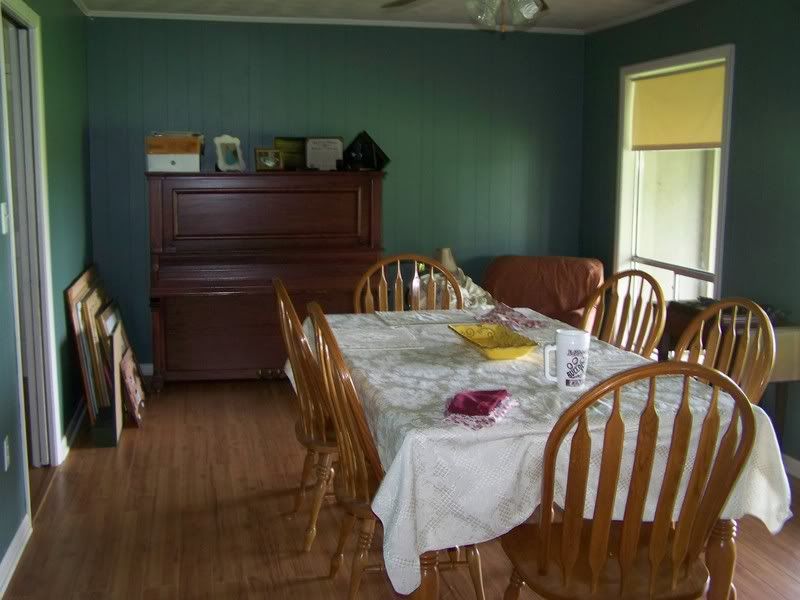 This is the huge downfall. It's my very tiny, hobbett size kitchen. The first time I saw it I wanted to run. My husband, who is very handy, assures me that he can expand it by about 4feet. That will give me room for a nice size island. So for the time being my girls and I just refer to it as the easy bake kitchen.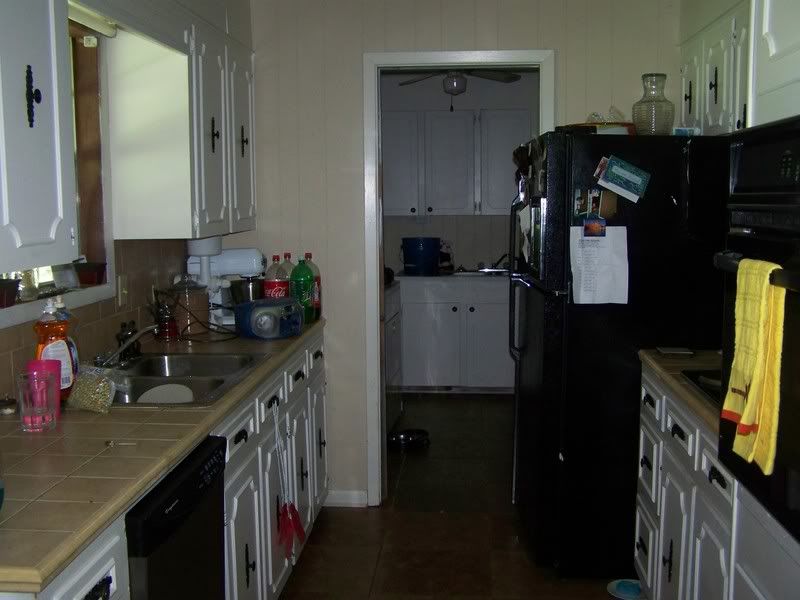 Here is the living room. I love this room. I plan on painting it
Tobacco Road
and the shelving a bright white. I have read a post on the
Nester's site
saying you should paint the brick on a fireplace, as it takes away from the room. However, my youngest daughter loves the brick. I don't know what to do?!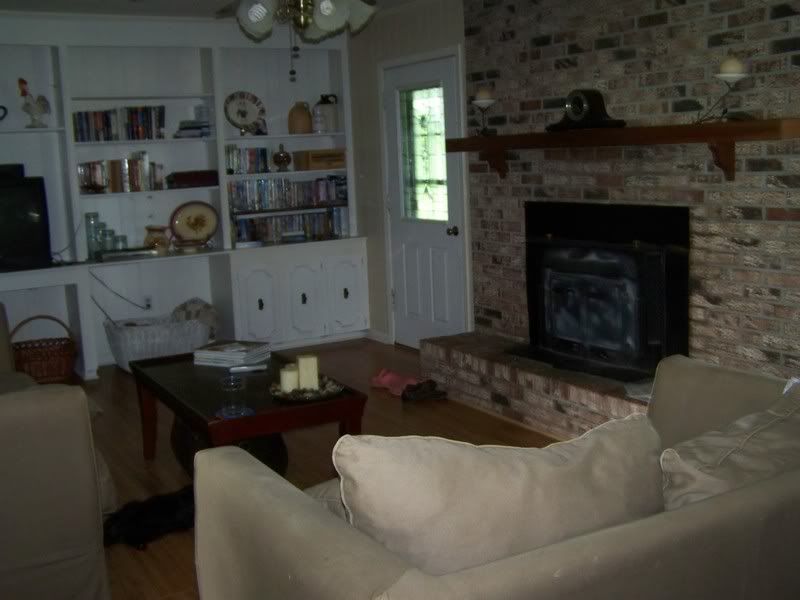 Well, that is all the pictures I have. There are 3 bedrooms and 2 baths on the other end of the house. It's a small house on 8 + acres. It was a long journey to finally deciding this was the one but at night when Dh and I sit on that back porch and watch our children run through those fields, we know this is Home. We are incredibly thankful and with a little TLC, all of the rough spots will be perfect too.
Blessings,
Trixi