I wanted to pose this question to this amazing forum of creative people. This is my "easy bake" kitchen.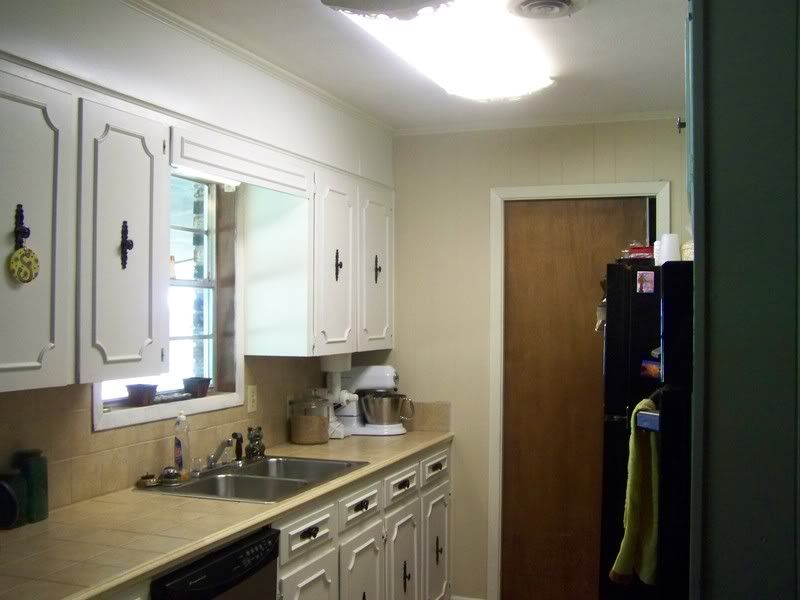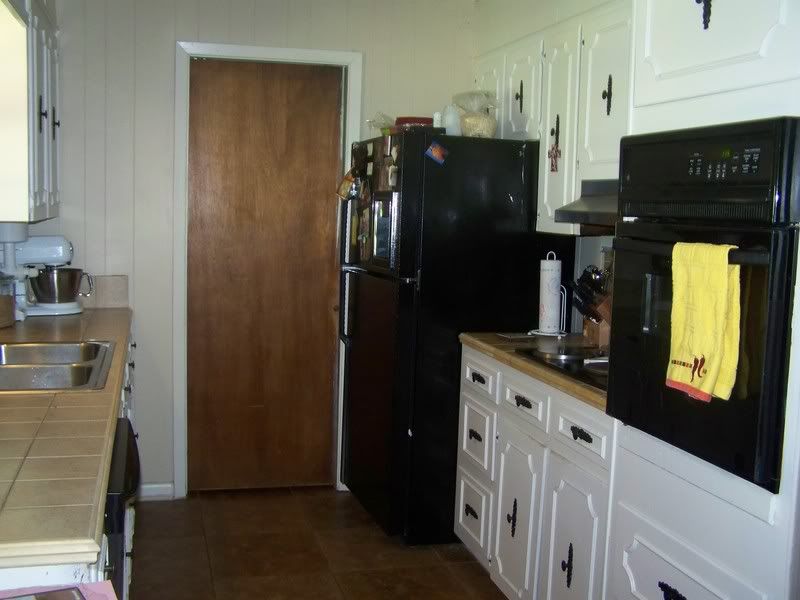 It is atrocious. It measures a whole whopping 8 ft. by 9½ ft. I am talking tiny, hence the name "easy bake". Well, we fully intend on extending the width from 8 ft. to at least 12 ft. However, that will not be happening right now or even in the next year. We have soooo many other projects, fencing being one of the biggies. We did not buy this place for the great house. We bought it for the location and the land. The view off my back porch is what I have always dreamed of and sitting out there in rockers with my hubby makes everything complete. (enough of the mushy stuff).......
Nevertheless, this room is truly driving me insane. It needs a temporary face lift to get us through to the permanent change. Here is where I would love your input, please!!!! I will tell you the things I love......
I love the ceramic tile floors and counter tops. I love the new black and stainless appliances. I even love, hard as it may be to imagine, the hardware on the cabinets. That is it.
Now tell me what changes you would make in here? This room connects to my
newly painted living area
. That door you see goes to my rather large laundry room, 8 ft. by 10 ft., go figure. I know the first thing is that that door needs to be painted but I am waiting until I know what I am doing in the rest of the kitchen. Would you paint the cabinets and what color? I love these.....
but I am not sure that my room is big enough for that color and what color would I do the wall. I literally mean 1 wall, as that is all there is to paint. LOL I want the room to still be light and airy, so it won't look any more like such a teeny tiny box.
Well, I am so eager to get some suggestions. Thank you all in advance, I so need the help and a starting point.