If there's one prediction I can make from this analysis, it's this: It looks very much to me like there will be a rough few years ahead in the United States, whichever candidate wins. I took this excerpt from an article found here:
http://www.marketoracle.co.uk/Article4995.html
.
Let me preface this post by saying I have several things on my mind and this may be a long post. I don't want to really be political in the sense of
Dems
. vs. Reps. I do have a side and I will say that I am on the side of life no matter who the candidate is.(killing millions of babies every year is unacceptable) However, I don't think it really matters who is elected this time around, as our nation is in such a pitiful financial shape. I think the economy will be the biggest focus for the next 4 years for whoever wins. I think all other points of interest will be taking a back seat to the coming recession. I don't even really care who's fault it is, although I do think that if it were all the Republicans you would here the other side kicking and screaming that fact. Nevertheless, from what all the "financial powers that be" are saying we are headed for some tough times.
First and foremost let me say,
In God I have put my trust, I shall not be afraid... Psalms 56:11
I want it to be clear that I believe God knows what is about to happen and that if we trust in Him, He will not abandon us. However, I do think that we can prepare for the times ahead. Here are a few things that I am doing. I boiled a chicken this past week and instead of throwing out all that scrumptious broth, I put up 2
qts
. of broth. I will be doing that with every chicken I boil for the next few months.
Now this is something I have done for several years now. I grind my own wheat and bake all of our bread, rolls, crescent rolls, cinnamon rolls and anything else you can make out of bread dough. The thing I am doing differently is that I have stocked up on wheat berries. I am just sticking them in the freezer. The price of wheat berries has gone through the roof.
The big gallon size jar is honey. Until we have our own bees, I buy honey in a gallon jug.
This is what I made today, a loaf of bread and rolls. My kids love to eat a sandwich on rolls instead of sliced bread.
I think my biggest point is, not only am I trying to save some of my money at the grocery store, I am also trying to stock up on pantry items. I am adding extra bags of rice and
nonperishables
to my pantry every week. I think it may be a wise thing to do.
Another huge thing for the days ahead is living a life that is debt free. If you are not already I encourage you to work on this this next year. We, Lord willing, hope to be debt free at the first of the year next year. Instead of spending on all of the wonderful things I want for this new house, like landscaping, we are focusing on paying off all debt. I think it will serve us far better in the days to come.
Now for the not so glamorous part of the simple life......
We have intentions, Lord willing, of growing and raising all of our food, eventually. We hope to eventually have a diet that does not contain any antibiotics or growth hormone, just natural free range from our own range.
LOL
Well, this morning my honey took care of one of our roosters. He has been aggravating our little ladies unbearably. Earlier in the summer we had to kill a rooster because he chased our middle daughter and pecked her when she went to feed them. We just don't tolerate a mean rooster, especially when they are mean to the hand that feeds them. However, this one was mean to the other chickens which can be very upsetting to the egg production. So needless to say his days were numbered. Here is honey taking him across the yard to the barn for his demise. He is not dead but if you pick them up by there feet it has a sort of tranquilizing effect.
Notice our little Shit-
Zhu
walking along side. He never left during the whole grizzly process.
Yes, that is an extension cord holding the wings. I didn't say we have the most sophisticated process going.
I left out some of the more gory pictures. Here is the end result. We hope to next spring, get 25-50 meat chickens to raise out for our freezer.
Picket
, I think your
Burly Boys
would be proud. We have quite the deer season around here too.
LOL
I would like to point out that while all of this killing and processing is going on, I am in the house. I just cook the stuff.
LOL
Again, this way of life, I pray, will benefit us in the coming days.
I don't want to seem all doom and gloom but I do think it will benefit us all to be a little more prepared.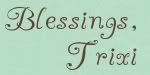 *****If you enjoy my blog, I would love for you to become a follower of it, over in the sidebar**** I hope to work on my list of blogs that I love to follow this week. Have a great week!!!